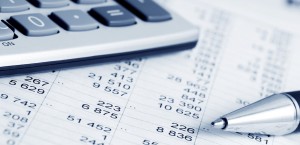 NEW TAX CUTS & JOBS ACT: understanding the changes to the new tax law can be difficult but the IRS has come up with a list of basics for you. [click here for details]
TIPS FOR END OF YEAR PLANNING [click here for details]
Major Court Victory for Ministers' Housing Allowance
Thousands of pastors and churches across America just scored a major victory in the latest court challenge to the ministers' housing allowance. [click here for more details]
See the Governance page. [click here for details]
Important News for Tax-exempt Organizations
The IRS issued guidance regarding the treatment of qualified transportation fringe benefit expenses paid or incurred after Dec. 31, 2017. The new rules will help you determine the amount of parking expenses that are no longer tax deductible for for-profit taxpayers and the corresponding increase in unrelated business taxable income (UBTI) for not-for-profit taxpayers.
Under a special rule, employers will have until March 31, 2019, to change their parking arrangements thereby potentially enabling them to reduce or eliminate potential UBTI with respect to parking fringes.
The IRS also announced that it will provide estimated tax penalty relief in 2018 to some tax-exempt organizations that offer these benefits and were not required to file a Form 990-T in their prior filing season.
(Credit to: Chris Cole, Ashley Whitaker, and Lana Richards
Technical Team, AICPA Not-for-Profit Section)
How to Deal with Withholding Requirements for Payments to Foreign Persons
There are specific things that have to be done if you're church hires nonresident aliens for reasons such as:
Special Speaker
Church Staff
The foreign person will have to get a Federal ID number with the IRS beforehand.
Forms that must be filed:
W-8BEN (filled out by foreign person and given to church)
Form 1042 (filed by church)
Form 1042-S (filed by church)
The amount of withholding can vary based on the following:
What country is this person from?
Is there a treaty with their home country and the U.S.?
It is very important that the church have the above information, either received from the foreign person or researched by the church, in order to properly withhold what is needed from the pay of the foreign person, if any because some treaties allow for no withholding.
Call (401)-247-3084 or e-mail Barbara about these or any another tax-related issues.
Don't wait! The IRS won't!
---
Welcome to Barbara Holmes' page. For several decades, companies, organizations and individuals alike have relied on and trusted Barbara to help them navigate through today's complex tax laws and regulations.
In addition to general accounting knowledge and tax preparation, Barbara also is very knowledgeable about the special requirements and needs of non-profits, both secular and religious.
For more information about Barbara, the services her company offers and accounting and tax resources, select one of the options on the above menu.