Ten Tax-Related Changes Churches and Clergy Should Understand in 2020
Important information and guidance for tax filing and recording-keeping requirements.
Richard R. Hammar (2020). Christianity Today. Church, Law and Tax
There were several important tax developments in 2019 that affect tax reporting by ministers, church staff, and churches for the upcoming tax-filing season as well as reporting and records-keeping requirements in 2020 and beyond. For more information click here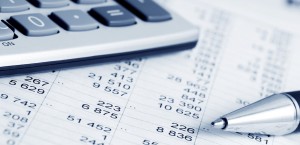 TIPS FOR END OF YEAR PLANNING [click here for details]
My first book in a series on the Great Reset titled "Economic Alchemy is the Key to Unlimited Wealth: Biblical Principles of Wealth Transference" was released on Monday, August 19, 2019. Printed copies are available through Amazon.com.
See the Governance page. [click here for details]
REGARDING THE COMING INCREASE OF CHURCH AUDITS
The Internal Revenue Service (IRS) is issuing several hundred church examinations to seek out organizations that are not complying with the Affordable Care Act (ACT). While this is affecting only a fraction of churches nationwide, there are a few precautions you can take to ensure that your church is not one of them. The main practices being targeted by the IRS are 1) the incorrect processes by which full-time church employees are opting out of their church's group health insurance plan and 2) the church's provision of reimbursements to employees for purchasing their own health insurance.
Regarding opting-out processes: If a church offers/is required to provide group health insurance, the church must comply with the group health benefit rules outlined in the ACA. Employees of said churches are only allowed to legally opt out of this insurance by transferring to a different group plan, i.e. a spouse's plan. They cannot purchase any form of individual health insurance; acting otherwise is a violation of IRC. Sec. 4980H(a) and will result in an ACA penalty. 
Churches are responsible for informing their employees that they are ineligible to sign up for an insurance exchange for any individual health plan. In turn, the employee is required to represent that the church participates in an alternative group health insurance plan. This is extremely important, as the employer can be charged up to $2500 per employee over 30 employees that purchases an individual health plan.
It is also important to note that churches with between two (2) and fifty (50) FTEs are not required to provide group health insurance. However, those that choose to must comply with the ACA's group health benefit rules.
Regarding the use of individual health insurance: While it was once legal for churches to provide employees with reimbursements for switching health plans, the ACA no longer permits it. Many churches continue the practice today; if yours is one of them, please cease immediately to avoid penalties.
IRC Sec. 7611 requires the IRS to have concrete written evidence that a church is not complying with the ACA's rules before they conduct an examination, and this evidence typically comes in the form of W-2s and other filings.
What to Do:
If you are unsure whether or not your church is abiding by the aforementioned rules, it is extremely important that you verify your compliance. The best ways to do so are to:
Perform a self-audit, or
Hire a professional to conduct a compliance audit.
Once you complete either of those options, immediately rectify any discovery of noncompliance.
If you are contacted by the IRS, hire a licensed tax professional as soon as possible, preferably one that specializes in helping churches. They can work with the IRS on your behalf at pre-exam conferences, help the IRS agent hone in on specific problems even before the exam begins, assist the church in identifying and rectifying problems, and keep the process as clean and professional as possible.
Please remain vigilant and do your best to abide by the ACA's provisions– even minor violations can garner staggering financial penalties at worst, and a huge headache at best.
---
Welcome to Barbara Holmes' page. For several decades, companies, organizations and individuals alike have relied on and trusted Barbara to help them navigate through today's complex tax laws and regulations.
In addition to general accounting knowledge and tax preparation, Barbara also is very knowledgeable about the special requirements and needs of non-profits, both secular and religious.
For more information about Barbara, the services her company offers and accounting and tax resources, select one of the options on the above menu.